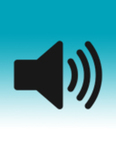 Description
Craig Loftis began DJing in Chicago in 1979. He attended Columbia College and earned a degree in Art and Entertainment Management and Sound Engineering. In 1983, Loftis redesigned the lighting and sound systems for Jim Flint's Baton Show Lounge and the Re Doubt. He also redesigned the sound system for Frankie Knuckles' Power Plant, and became Knuckles' personal sound engineer, opening DJ and general manager for the next four years. In 1988, Loftis was offered the position as chief engineer in charge of production for DJ International Records where he remained for the next eight years. In that time Craig engineered, mixed and produced songs for Fast Eddie, Tyree Cooper, Julian Perez, Badboy Bill, Frankie Hollywood Rodriguez, Joe Smooth, Sterling Void, Paris Brightledge and Mike Dunn. In 2000 Loftis started a new promotion company, Loftwerk Productions, working with Loleatta Holloway, Ava Cherry, Sharon Pass, Darryl Pandy, Byron Stingley, Rochelle Flemming, Georgy Porgy and Martha Wash. He also became a member of the Slang Music Group, mixing tracks for Pink, Kelly Price, Sisco, R-Kelly, Ruff Endz, Backstreet Boys and Whitney Houston.
In 2004 Loftis decided to reinvent himself and release his inner spirit and thus GRAND HIGH PRIEST was born. Soon after he released his worldwide hit "Mary Mary." He remains a powerhouse on Chicago's dance music scene.
Publisher
Columbia College Chicago
Keywords
House Music, Chicago, Illinois, disc jockey, Baton Show Lounge, Re Doubt, Power Plant, sound engineer, DJ International Records, Loftwerk Productions
Creative Commons License


This work is licensed under a Creative Commons Attribution-NonCommercial-No Derivative Works 4.0 International License.
Disciplines
African American Studies | Gender and Sexuality | History | Latina/o Studies | Music | Regional Sociology
Recommended Citation
Salkind, Micah, "Interview with Craig Loftis" (2014). Chicago House Music Oral History Project. 9.
https://digitalcommons.colum.edu/house/9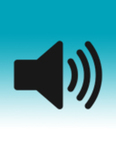 COinS