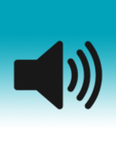 Description
A true DJ's DJ, Andre Hatchett may be one of the Chicago juice bar era's most beloved artists, yet he is almost unknown outside the City. As he tells the story, the younger Hatchett brother had already been making pause mixes, and pause remixes, on cassette tapes for some time when older brother Tony gave him a chance to get on the decks at his aunt's birthday party. That night he realized that he had an innate talent for mixing and an irrepressible love for the craft of DJing. Hatchett moved on from spinning family functions to carrying equipment for his older brother and The Chosen Few, all the while developing his taste and appreciation for a diverse array of danceable sounds partying at the original Warehouse at 206 South Jefferson. He went on to DJ events for David Risqué's Gucci Productions and Craig Loftis' Vertigo, joining The Chosen Few Disco Corp. in the early 1980s. Even though Frankie Knuckles never formally mentored him, the Godfather had a formative influence on Hatchett's sonic approach and work ethos. Hatchett emphasizes that his craft was built on listening for both repertoire and programming, and that Knuckles was an inspiration on both fronts. He counts as his protégés DJs Celeste Alexander and Keith Fobbs, and was a co-resident DJ at The Pleasuredome with Pharris Thomas.
Publisher
Columbia College Chicago
Keywords
House Music, Chicago, Illinois, The Chosen Few Corp., Warehouse, disc jockey
Creative Commons License


This work is licensed under a Creative Commons Attribution-NonCommercial-No Derivative Works 4.0 International License.
Disciplines
African American Studies | Gender and Sexuality | History | Latina/o Studies | Music | Regional Sociology
Recommended Citation
Salkind, Micah, "Interview with Andre Hatchett" (2014). Chicago House Music Oral History Project. 4.
https://digitalcommons.colum.edu/house/4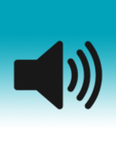 COinS