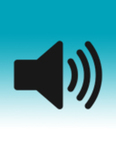 Description
Darlene Jackson aka DJ Lady D, was written about as "Chicago's House Music Queen" by Chicago Magazine. She performs charismatic sets of dance music for fan-filled, influencer, charity and celebrity events throughout the world, including appearances at Wanderlust, Noise Pop, Westfest, Summerdance, Chosen Few, SXSW & Lollapalooza festivals. DJ Lady D has DJ'ed, toured and collaborated on music projects since 1995. A media darling featured in print, tv, and digital, including a Chicago Public Library ad campaign, she has hosted and produced for radio and also appears on film in the documentaries, Slipcue, Godfather of Disco, The Boompty Boompt Man, and Girl. In 2016, Lady D was featured alongside Chaka Khan, Nile Rodgers and others in the long-awaited book, "Disco Demolition" (about the infamous event) and began curating a popular monthly spin-off event in Chicago known as Disco's Revenge where you can see her and invited guests performing live once a month at Arbella. Lady D has managed D'lectable, her music label and events marketing company since 2004. She's also on the radio the last Friday of every month on Vocalo.org 91.1 FM-Chicago. She received a Master's Degree from Northwestern University in 2016 and is currently advising students and curating events as a Creative Industry Liaison for The Career Center at Columbia College Chicago.
Publisher
Columbia College Chicago
Keywords
House Music, Chicago, Illinois, disc jockey, Disco's Revenge, D'lectable, radio
Creative Commons License


This work is licensed under a Creative Commons Attribution-NonCommercial-No Derivative Works 4.0 International License.
Disciplines
African American Studies | Gender and Sexuality | History | Latina/o Studies | Music | Regional Sociology
Recommended Citation
Salkind, Micah, "Interview with Darlene 'Lady D' Jackson" (2013). Chicago House Music Oral History Project. 11.
https://digitalcommons.colum.edu/house/11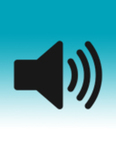 COinS