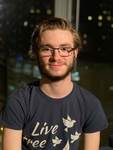 Files
Description
Christopher Donahue (he/his/him) was born in Bethesda, Maryland in December 2000 then raised in La Crosse, Wisconsin. Growing up, he did a lot of travelling with his parents to numerous cities throughout the country and took photos of all his experiences. While in high school, he realized that he had an appreciation for nature, Donahue believed that he should have a career in writing, photography, and film, After graduating high school in the spring of 2019, he decided to attend Columbia College Chicago for a degree in filmmaking in Fall of 2019. After the pandemic hit and Columbia shut down in Spring of 2020, Donahue had to return to La Crosse to stay with his parents and went through months to focus on his creations in film and to better his mental health. He was finally able to return to Chicago when schools reopened in Fall of 2020 and plans to graduate in Spring 2023.
Publication Date
Fall 2020
Publisher
Columbia College Chicago
Keywords
COVID-19, pandemic, Chicago, Illinois, United States, coronavirus
Creative Commons License


This work is licensed under a Creative Commons Attribution-NonCommercial-No Derivative Works 4.0 International License.
Disciplines
Arts and Humanities | Oral History | Public History | Social and Behavioral Sciences
Recommended Citation
Purley, LaCole 'Purlz', "Interview with Christopher Donahue" (2020). Capturing Quarantine Oral Histories. 30.
https://digitalcommons.colum.edu/capturingquarantine/30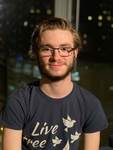 COinS