About the Collection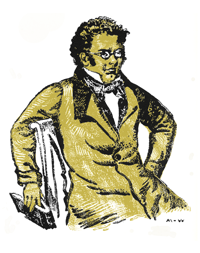 The Sherwood Community Music School at Columbia College Chicago began as the Sherwood Music School in 1895 and has served as a degree-granting institution for musicians, a hub for the students of music distance education, and a community music school offering lessons and programs for musicians of all ages.
History
The renowned, 19th century piano virtuoso, William Hall Sherwood founded the Sherwood Music School in Chicago, Illinois in 1895 within the Fine Arts Building, 410 South Michigan Avenue. With the vision of increasing accessibility to music education in America, Sherwood founded his own school to foster professional musicians. After Sherwood's death in 1911, his pupil, Georgia Kober became the president. Under her leadership, the school continued to grow and established an Extension Division in 1913 to manage the its correspondence courses throughout the country.
With the addition of the Extension Division, the School affiliated teachers throughout the country to teach the "Sherwood Method" to piano students and the Sherwood Music School was able to implement its education at a broader scale. By 1929, then Vice President Arthur J. Llewelyn accumulated piano lessons, studies, exercises, tests, and compositions into a series of lesson books for varying skill grades. By 1937, a series of Violin Lessons were also written and available for affiliated teachers. As a member of the National Association of Schools of Music, Sherwood Music School (later, Sherwood Conservatory of Music) offered accredited music degrees to its students.
In 1985, the School rebranded itself as the Sherwood Community Music School, no longer offering music degrees and instead proffering music programs and lessons for the Chicago community. In 2007, Columbia College Chicago purchased the school to become a campus center promoting lifelong involvement and development in music. Today, the Sherwood Community Music School at Columbia College Chicago acts as a center for community music education, providing programs and lessons for musicians of all ages and continuing education opportunities for educators.
Collection Inventory
Access the online finding aid to see the holdings of the entire collection.
Related Resources
Etude Magazine
A personal collection of digitized editions and covers of The Etude music magazine published by the Theodore Presser Company
University of Virginia
Digitized music scores by William Hall Sherwood
International Music Score Library Project
Digitized music scores by William Hall Sherwood
Chautauqua Institution Archives
Images and references in newspapers to William Hall Sherwood's work at the annual Summer Festivals
The Sherwood Conservatory of Music website, 1999-2007
Sherwood Conservatory of Music at Columbia College Chicago website, 2007-2009
Sherwood Community Music School at Columbia College Chicago website, 2009-
Browse the Sherwood Community Music School Records Collections: