Preview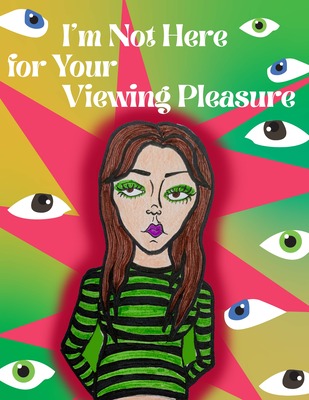 Description
WHY THIS SUBJECT? I chose the subject of the hyper-sexualization of women because I feel that it is an underlying issue in many spaces that women do not feel validated. Along with that, I think that it's highly uncomfortable reality that many women face on a regular basis.
WHAT SHOULD WE KNOW? I wanted to encapsulate the feeling of being perceived and watched in an uncomfortable light and wanted to reiterate my ideas with the use of colors to evoke certain emotions in my work.
WHAT WAS YOUR TECHNIQUE/PROCESS? I drew out the woman in my poster and then proceeded to add her into a photoshop file and edit around her there. Unfortunately, during the process, I ran out of space on my computer and it would not let me add all that I wanted to add. I still like the way it turned out, though.
Creative Commons License


This work is licensed under a Creative Commons Attribution-No Derivative Works 4.0 International License.
Keywords
woman, eyes, "I'm not here for your viewing pleasure", sexualization
COinS